Main content starts here, tab to start navigating
About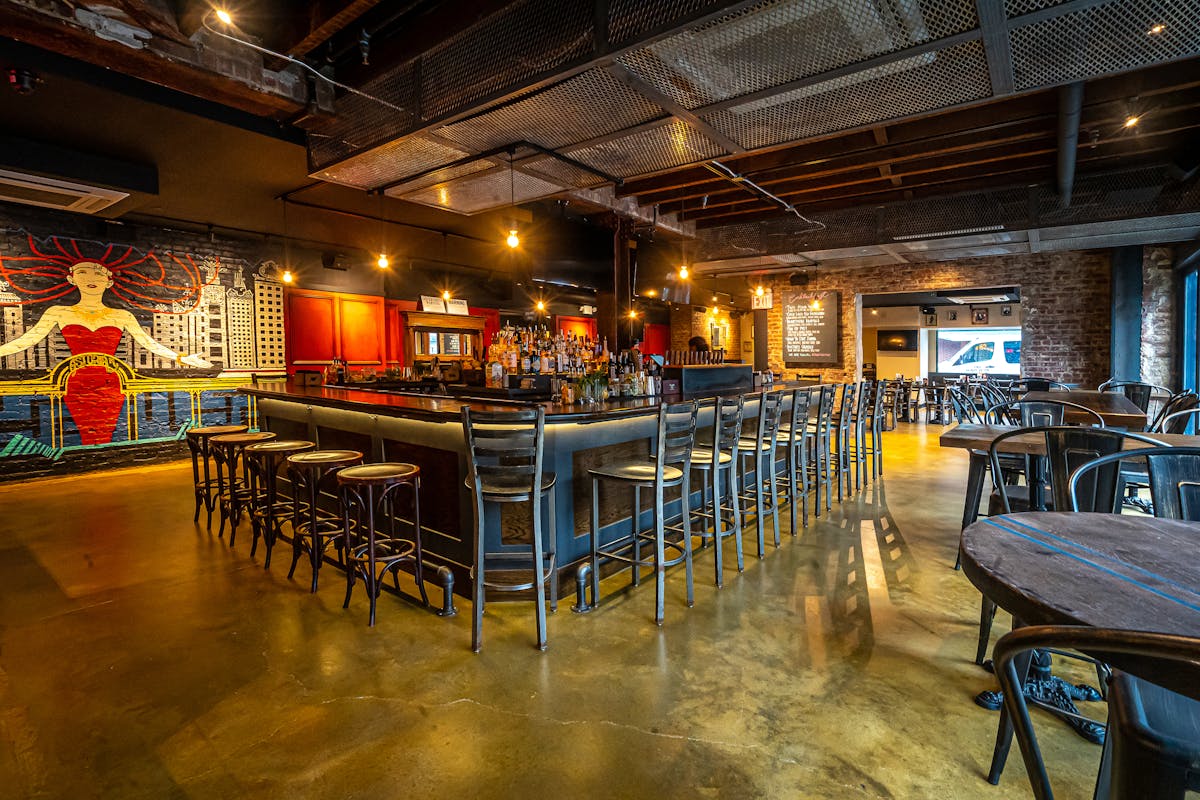 Our Story
Named after the former Astoria Sanitarium founded in 1896 and closed in 1961, Rivercrest is a craft beer bar and restaurant, with unique cocktails that complement the already established Ditmars Boulevard bar and restaurant scene.
Locally sourced produce, bread, liquor, and beer ensure the best standards and quality are provided daily. With 18 rotating tap lines designated to unique craft beers, we intend to support local breweries while still offering a broad selection of other brews and go-to favorites.
If you like sports, as we do, you're in for a treat! We have every sports package available to ensure you don't miss a pass, dunk, putt, homer, or throw!
With 3,000 square feet of space, Rivercrest has ample space indoor and outdoor to host your next party in Astoria. Stop by and say hello to the team at Rivercrest. We're very excited to be your neighbors!
Accessibility
Rivercrest is committed to facilitating the accessibility and usability of its web site, rivercrestny.com, for all people with disabilities. Rivercrest has implemented and will continue to implement the relevant portions of the World Wide Web Consortium's Web Content Accessibility Guidelines 2.0 Level AA (WCAG 2.0 AA) as its web accessibility standard, which will also bring Rivercrest into conformance with the Section 508 Web Accessibility Standards developed by the United States Access Board (Section 508).

Please be aware that our efforts are ongoing. If at any time you have specific questions or concerns about the accessibility of any web page on rivercrestny.com, please inform us via our contact form. If you do encounter an accessibility issue, please be sure to specify the web page in your message, and we will make all reasonable efforts to make that page accessible for you.